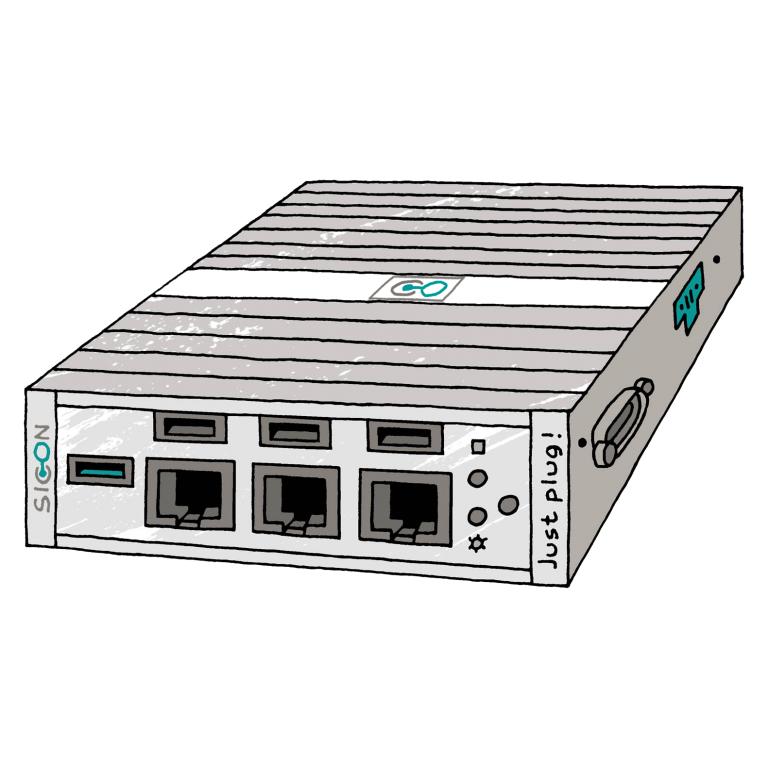 Installation of Cabling (Power / Ethernet IT / OT)
…..
How to get the software on the box (USB)
How to connect to the …
Setup Process for SICON.OS P10
Follow the below steps to Setup the SICON.OS on your P10 Box
1. Connect your P10 box to Network
Please follow the given steps below to connect your SICON.OS P10 box to the network. (please see picture)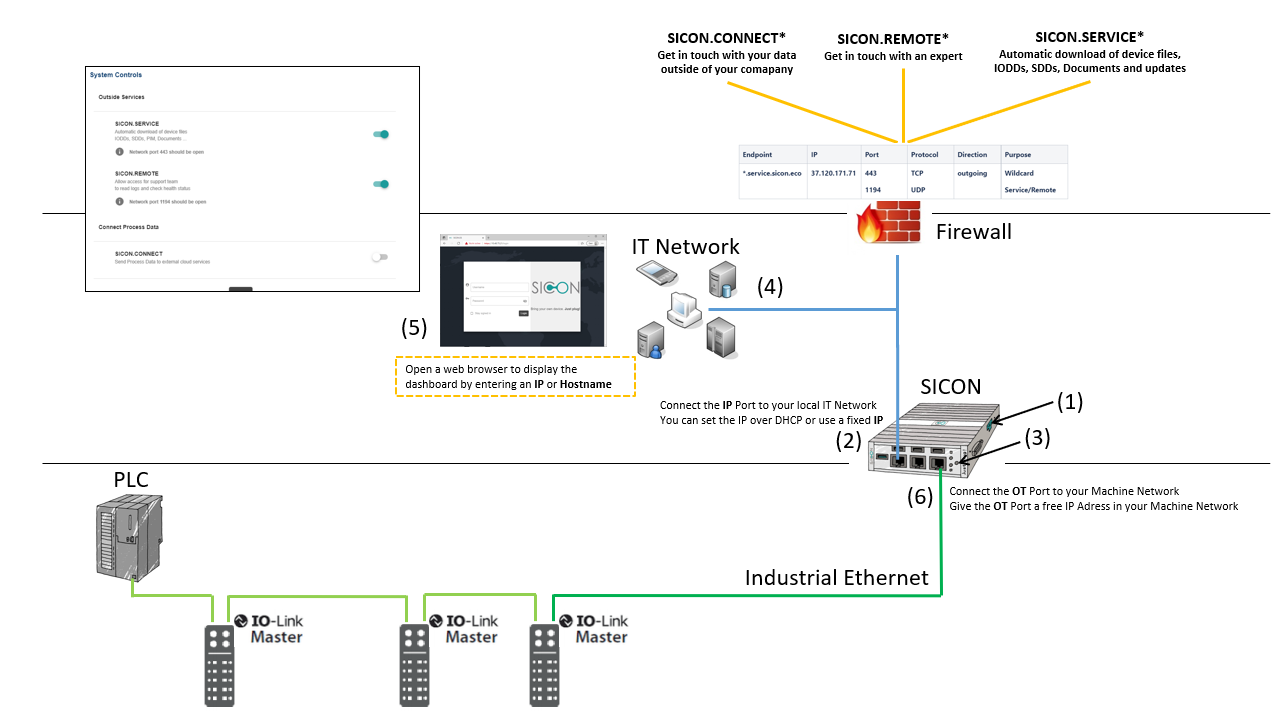 1. Connect your SICON to the power supply (1)
2. Connect IT port to the IT network (2)
Please pay attention to the required IT network settings. Please refer to IT network settings shown below:
IT network settings
The following IT network settings are required so that SICON can be operated properly:
Access to the endpoint "* .service.sicon.eco" must be enabled as follows:
Endpoint

IP

Port

Protocol

Direction

Purpose

*.service.sicon.eco

37.120.171.71

443

1194

TCP

UDP

outgoing

Wildcard

Service/Remote
3. Switch on the SICON via the on/off button (3)
4. Make sure that your end device has been assigned an IP address by the DHCP server. This requires that you obtain your network configuration (4) automatically. For details please check the example given below:
Example of required network configuration for Windows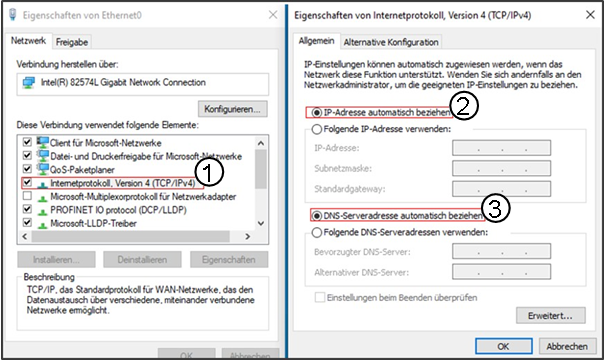 1️⃣ Internet protocol settings
2️⃣ Obtain the IP address automatically
3️⃣ Obtain the DNS server address automatically
Please be aware of the required IT network settings, check details.
2. How to find the Dashboard
There are three ways to find the dashboard:
Open a web browser and navigate to the hostname provided on the sticker that is present on the backside of the P10 box.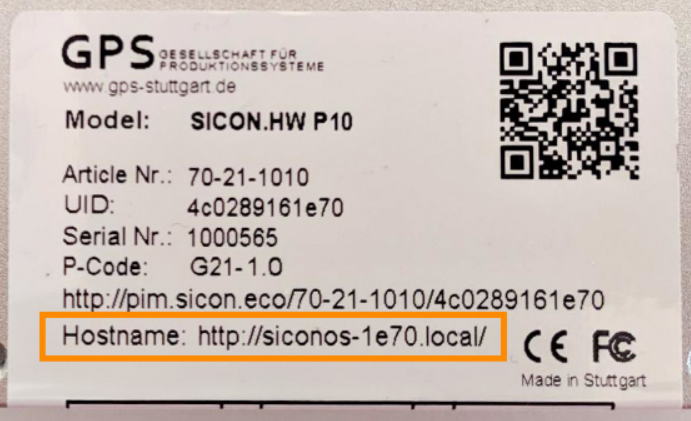 If you are using a Windows system then you can go to network, find the SICON.OS and double click on it to open the hostname in browser automatically. SICON.OS is a UPNP Device.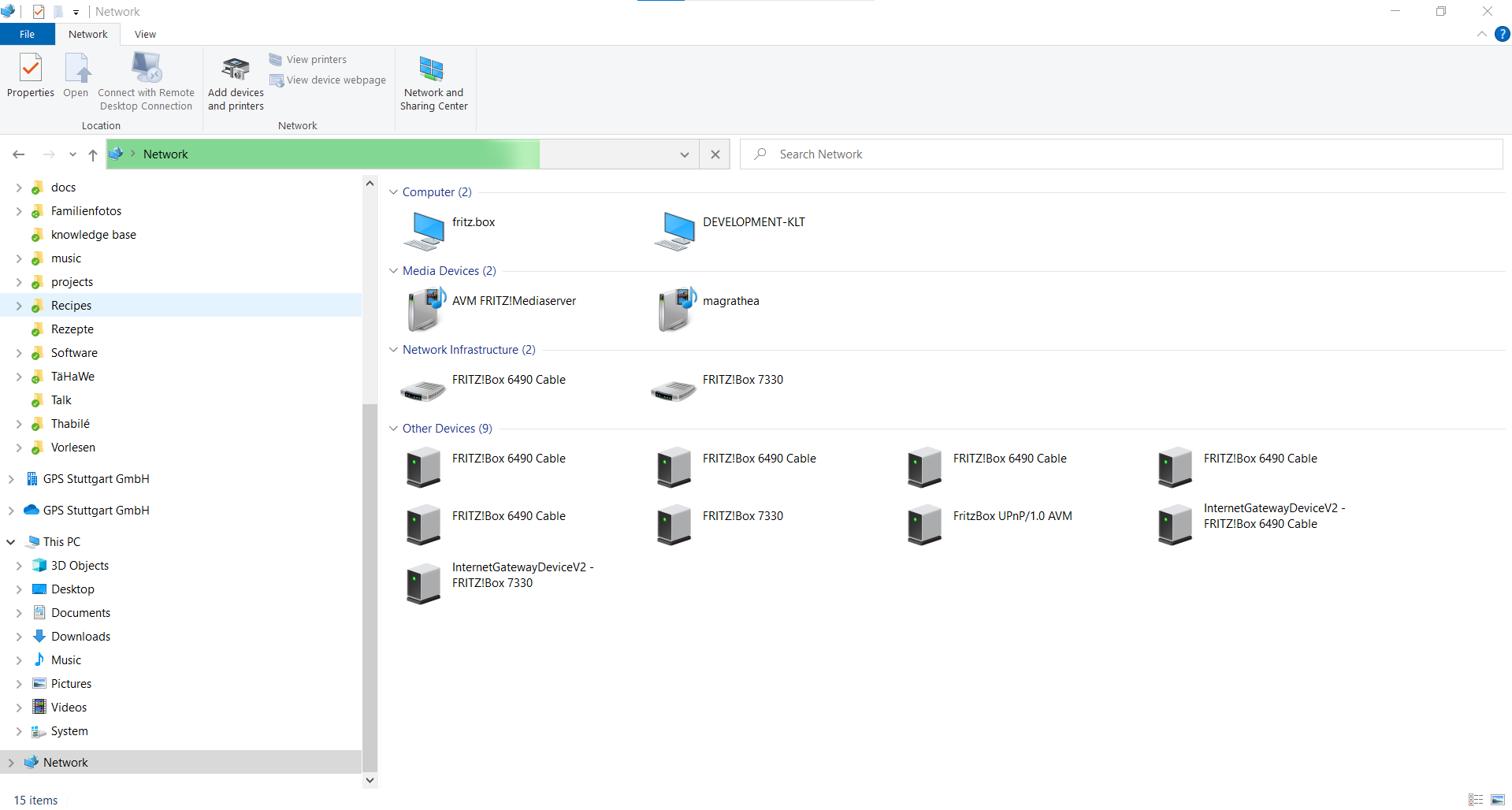 The IP address can be provided by your IT network administrator.
3. Installation Process
Next Steps
---
Your next steps would be :
➡ Connect your Device with SICON.OS