Navigate to My Apps section
Once you have opened the Home screen of the SICON.OS interface:
On the navigation panel click on Settings to open the System management section.
Settings > My Apps
On the System management Settings page, you will find the header menu which include My Apps. It includes the Apps that are installed on your SICON.OS.
Under My Apps you will find the two sub header menu:
Installed Apps

Configure Sidebar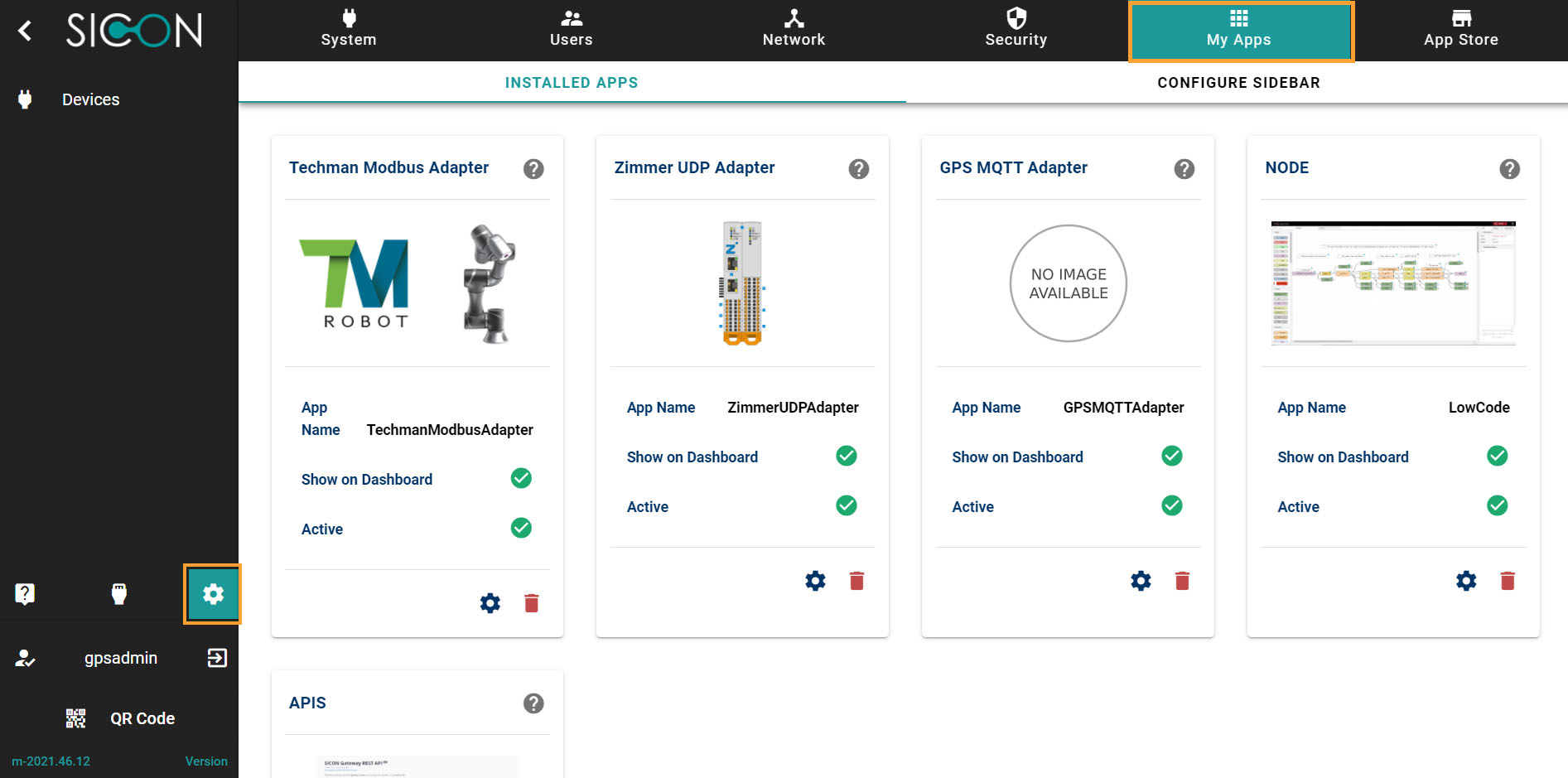 Installed Apps
These are apps which are installed by the user on their SICON.OS system. These apps are displayed in the dashboard.
User can get the following information of their installed app:
Status of the installed app.

Add or delete an app.

User can control some managed app settings like change the name of the App, show the app on dashboard or not, its status.
To manage the settings of the installed app, click on the settings icon ⚙
You can change the name of the installed app, change the visibility on the dashboard and the status. Click on Save button to save to the settings.