Objective
Manage your devices and get information about their Identification, localization, add new devices or delete the existing devices and more…
What Does Device Management Mean?
Device management is the process of managing the implementation, operation and maintenance of a physical and/or virtual device. It includes various administrative tools and processes for the maintenance, computing service, or virtual device.
Navigate to Device management section
Once you have opened the Home screen of the SICON.OS interface:
On the navigation panel click on Assets to open the Device management section.
SICON Assets
On the Assets section, you can find the three menu options: Devices, Description and the Floorplans.
Devices
Under Devices, you can have the information about the Main Device or the Sub-Devices, PreRegistered Devices, add new Devices from catalog. The complete information is exhibit for the Device like mode of Connection, State, Status, Device image, Vendor name, Product name, Asset-ID, visibility and device setting.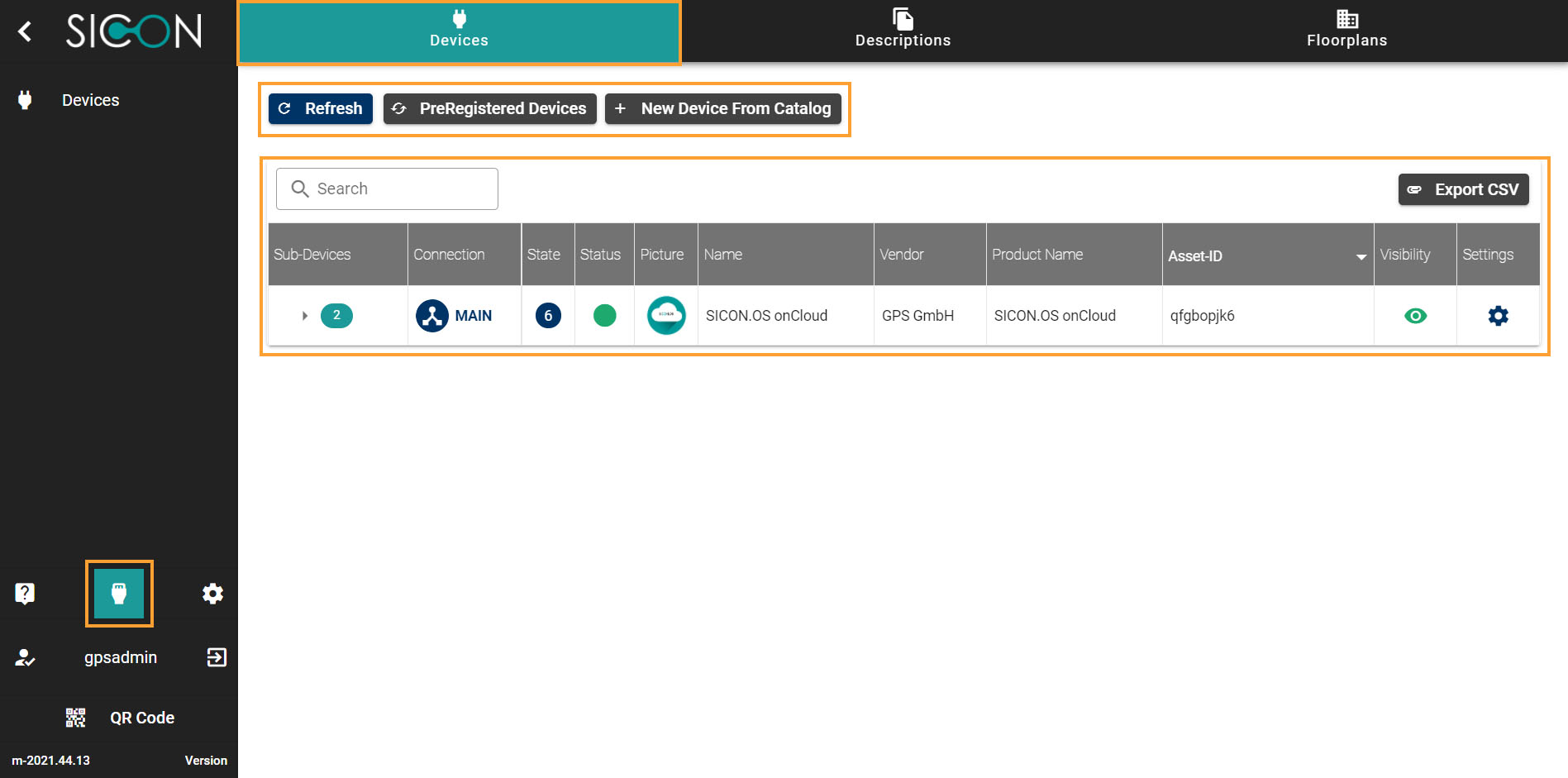 Following are the features comes under Devices:
Refresh: The Device information in the view gets refreshed automatically but if you want to refresh manually, then you can click on Refresh button.

PreRegistered Devices: You can find the devices which are discovered by SICON.OS and are in pre registered state. These devices can then be registered to the SICON.OS.

New Devices from Catalog: To add a device manually to SICON.OS, you can select this option.

From the available device options you can select a device and provide further details like network address etc.

Complete information Table: On this view you see the devices which are connected to the SICON.OS. According to the connection, each device is viewed in a parent child hierarchy.