Adding virtual device to SICON.OS
Once you have opened the Home screen of the SICON.OS interface:
On the navigation panel click on Device Management to open the Device management section.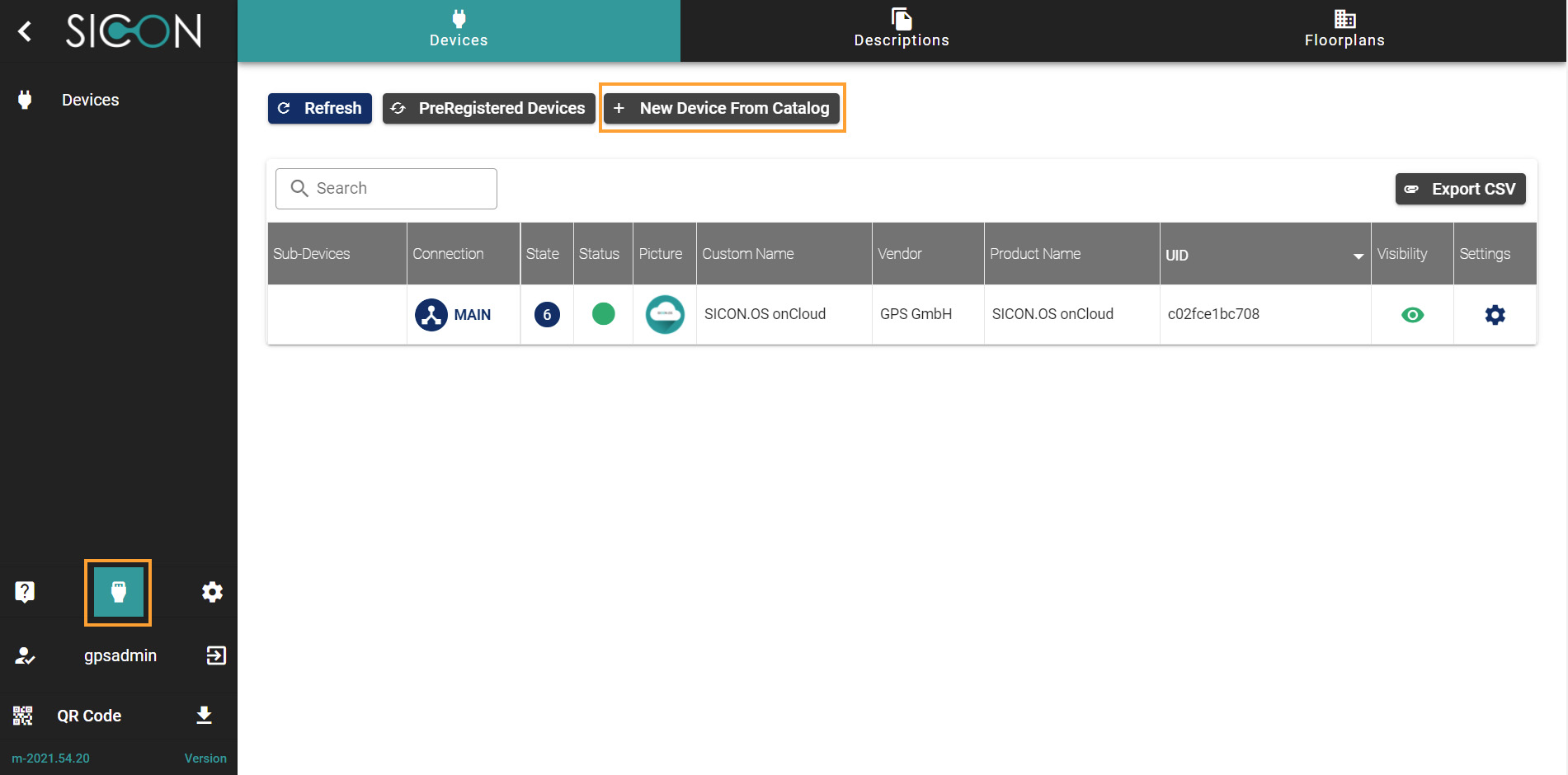 New Devices from Catalog
Under Devices, you will find New Devices from Catalog button to add any device manually to SICON.OS. Click on the button New Devices from Catalog.

Now select the Virtual IO-Link Adapter to add virtual devices to SICON.OS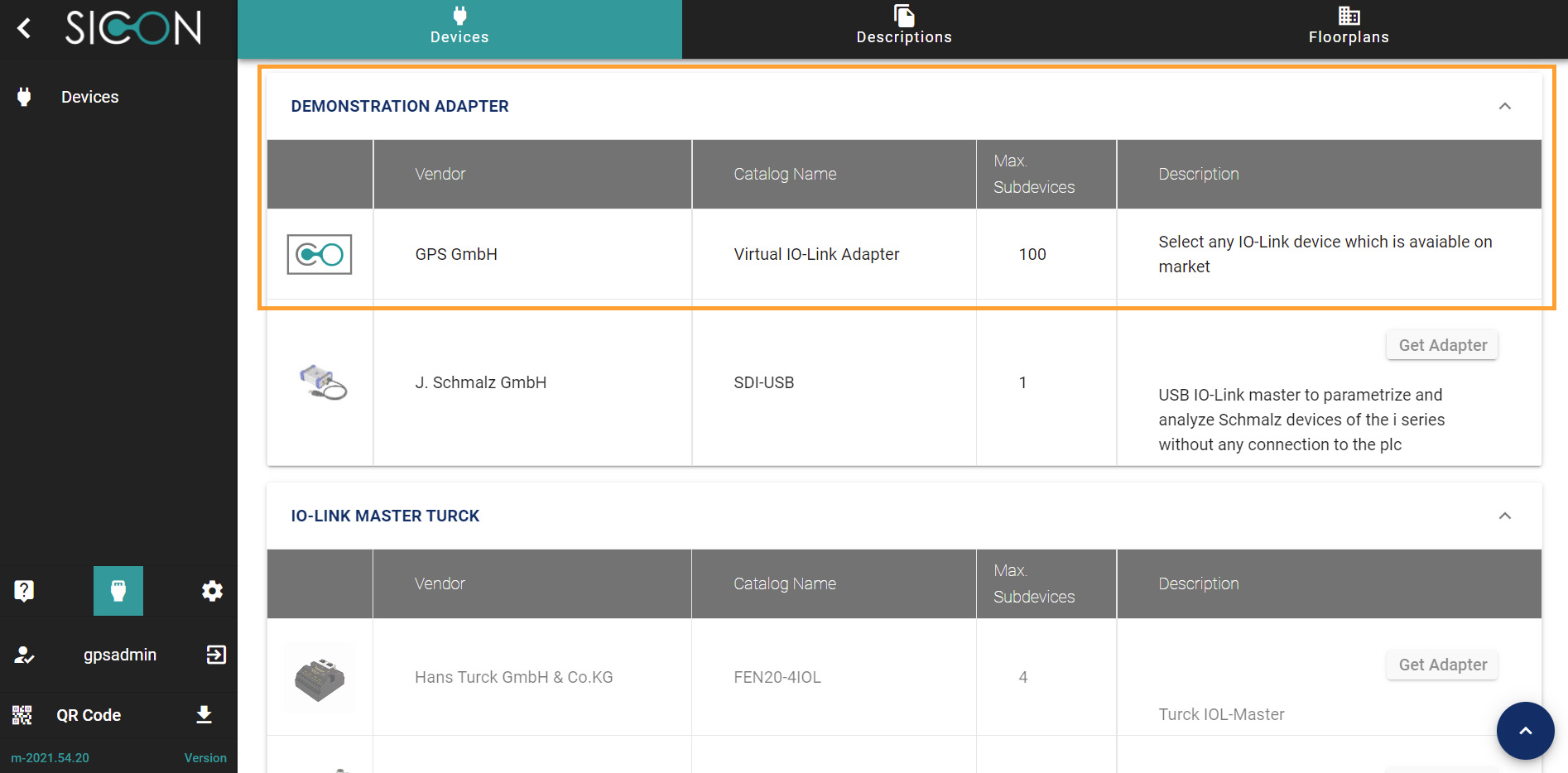 or simply Search with name of the Adapter from the above search bar i.e Virtual IO-Link Adapter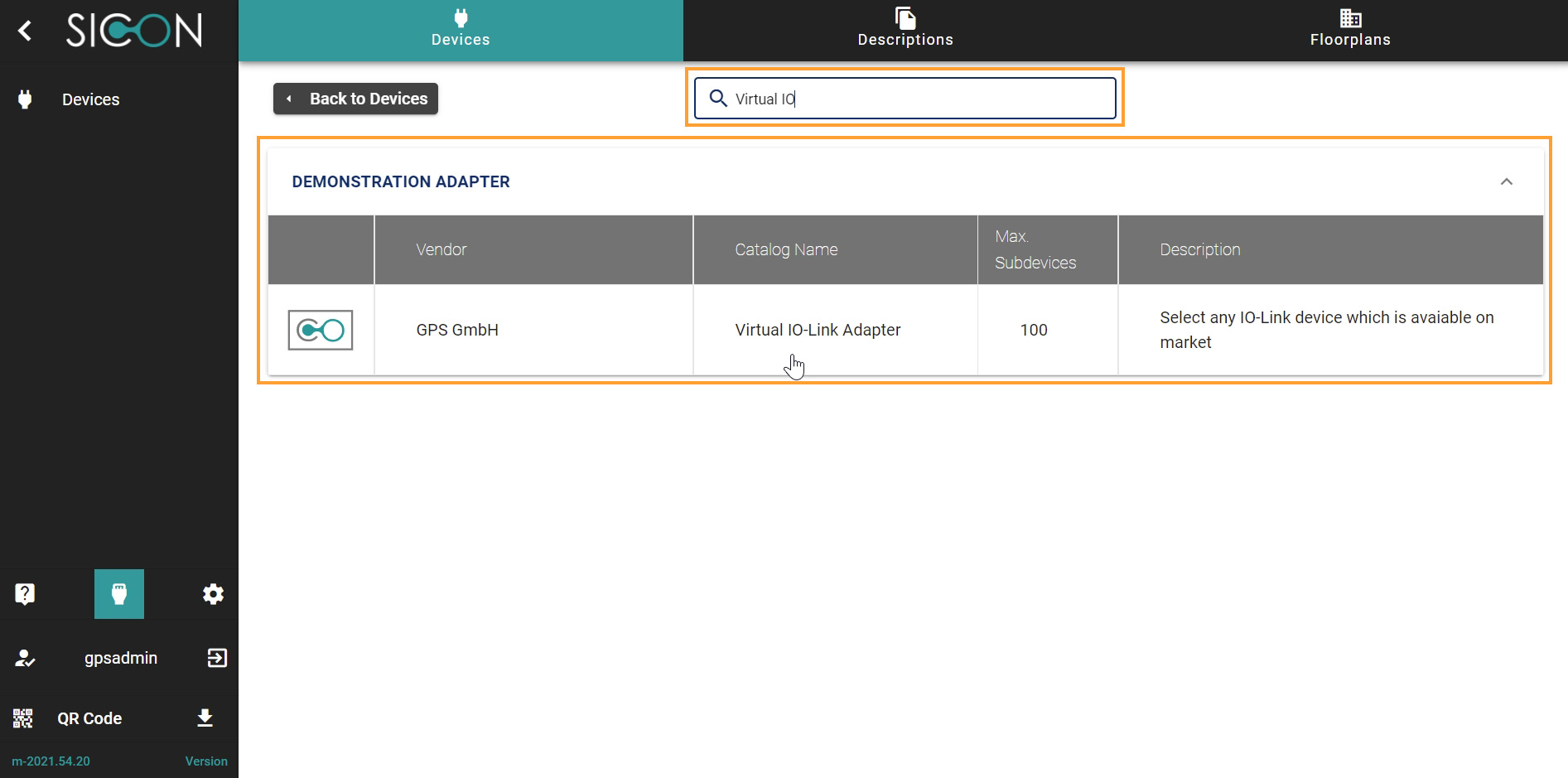 Click to open the configuration settings of the selected Adapter. Here you can configure settings for the Adapter.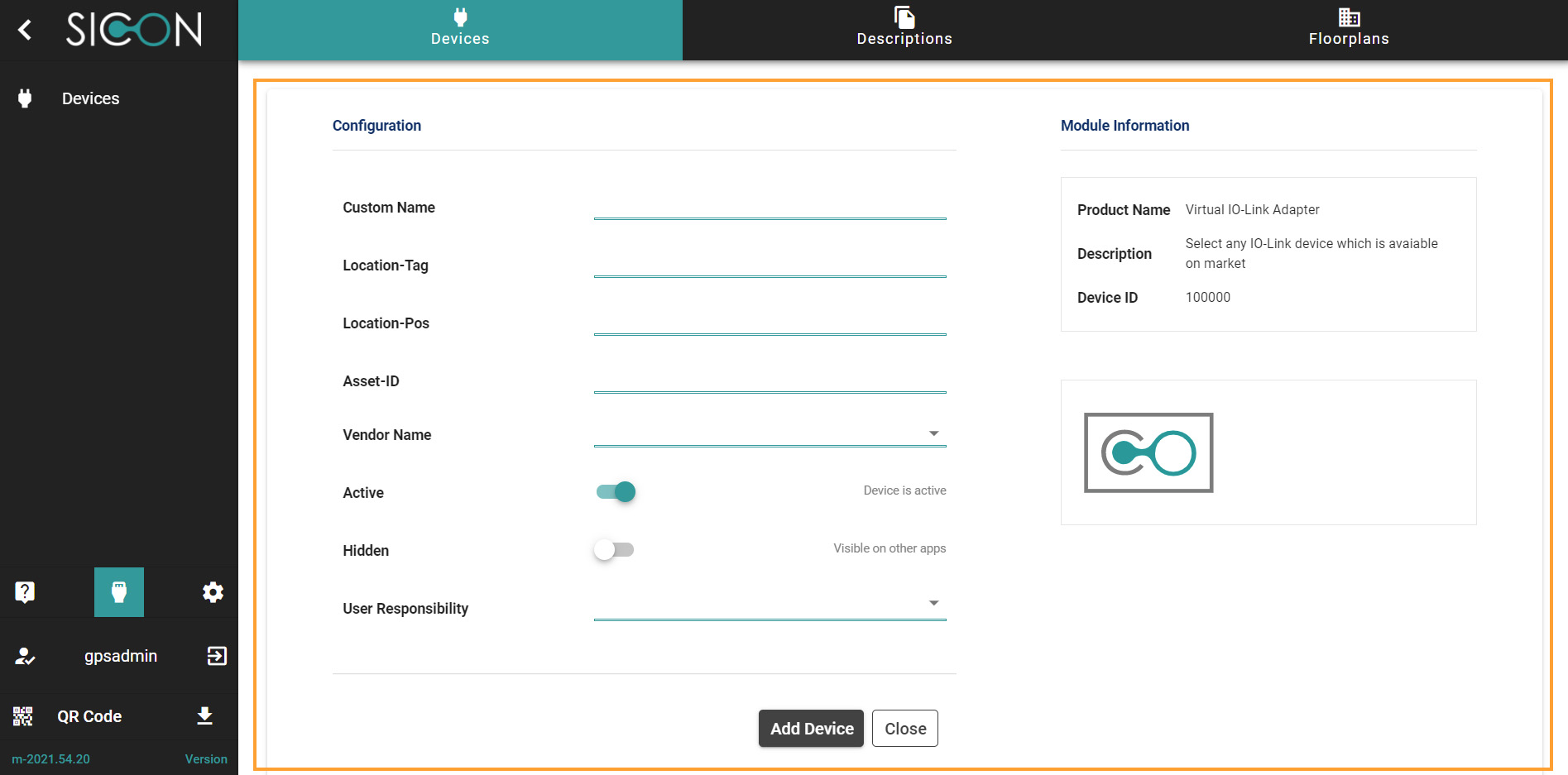 For example, you can choose the following options given below:
Custom Name of the Adapter,

Location-Tag,

Location-Pos,

Asset-ID,

Vendor Name (Select the vendor of the virtual device),

Select the Number of devices from that Vendor,

Select the Device status Active or Inactive,

Select the visibility of Devices on other apps Hidden (Visible or not Visible),

Give the User Responsibility (If you want)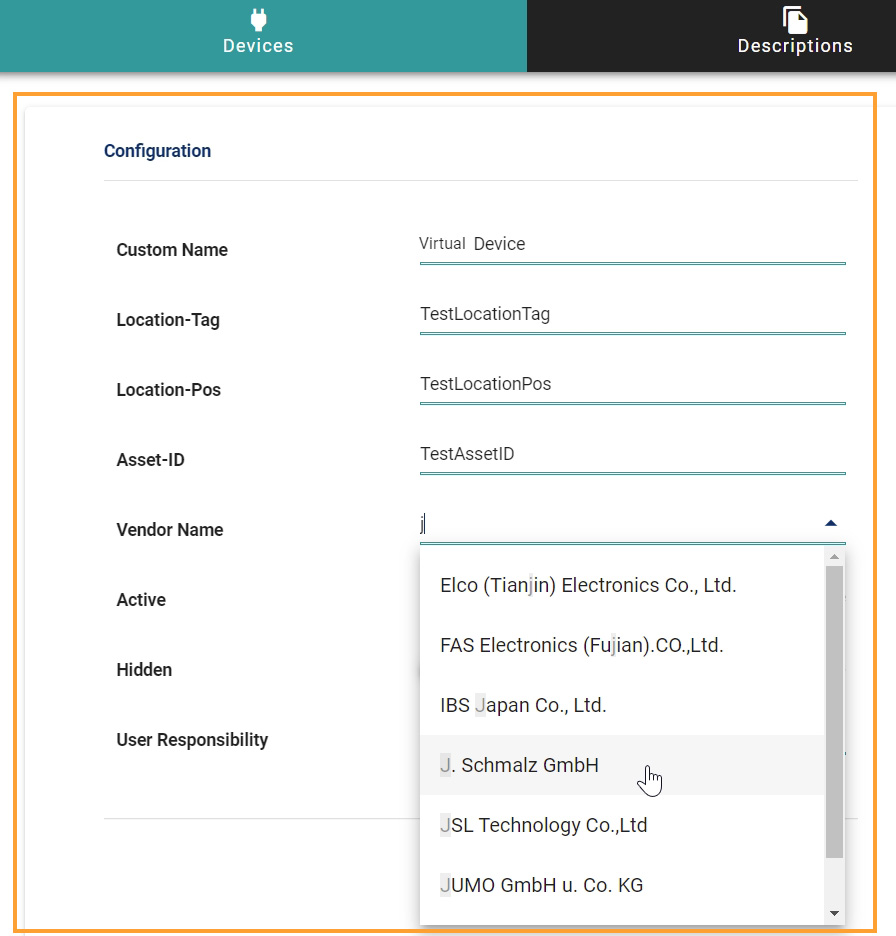 After completing the fields given in configuration settings, Click on Add Device button.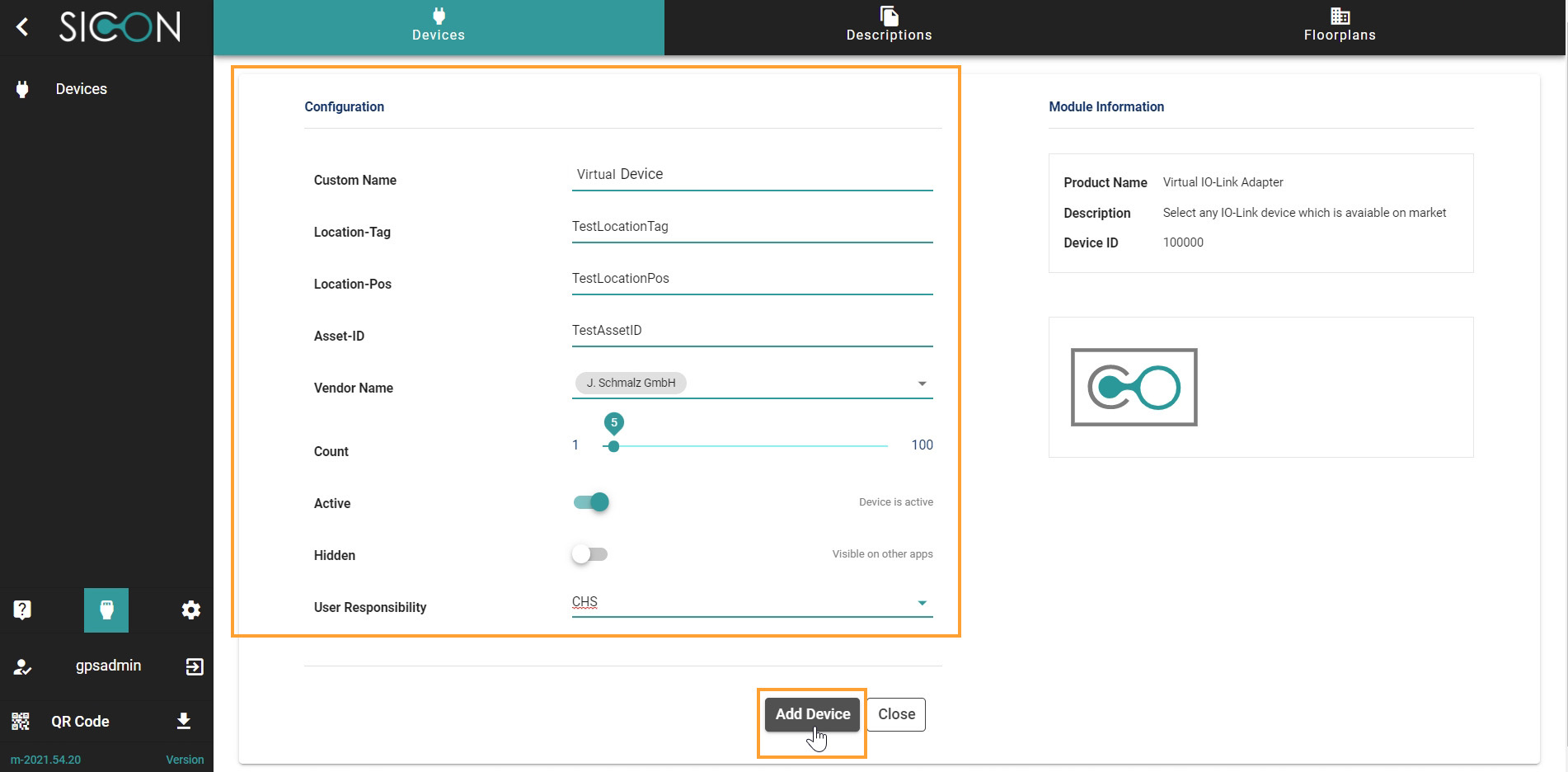 Now you can see the Selected and configured device on the Device management screen. Click to expand the selected Virtual Devices.