Navigate to the Configure Sidebar panel
Settings > My Apps > Configure Sidebar
Under My Apps you will find the two sub header menu: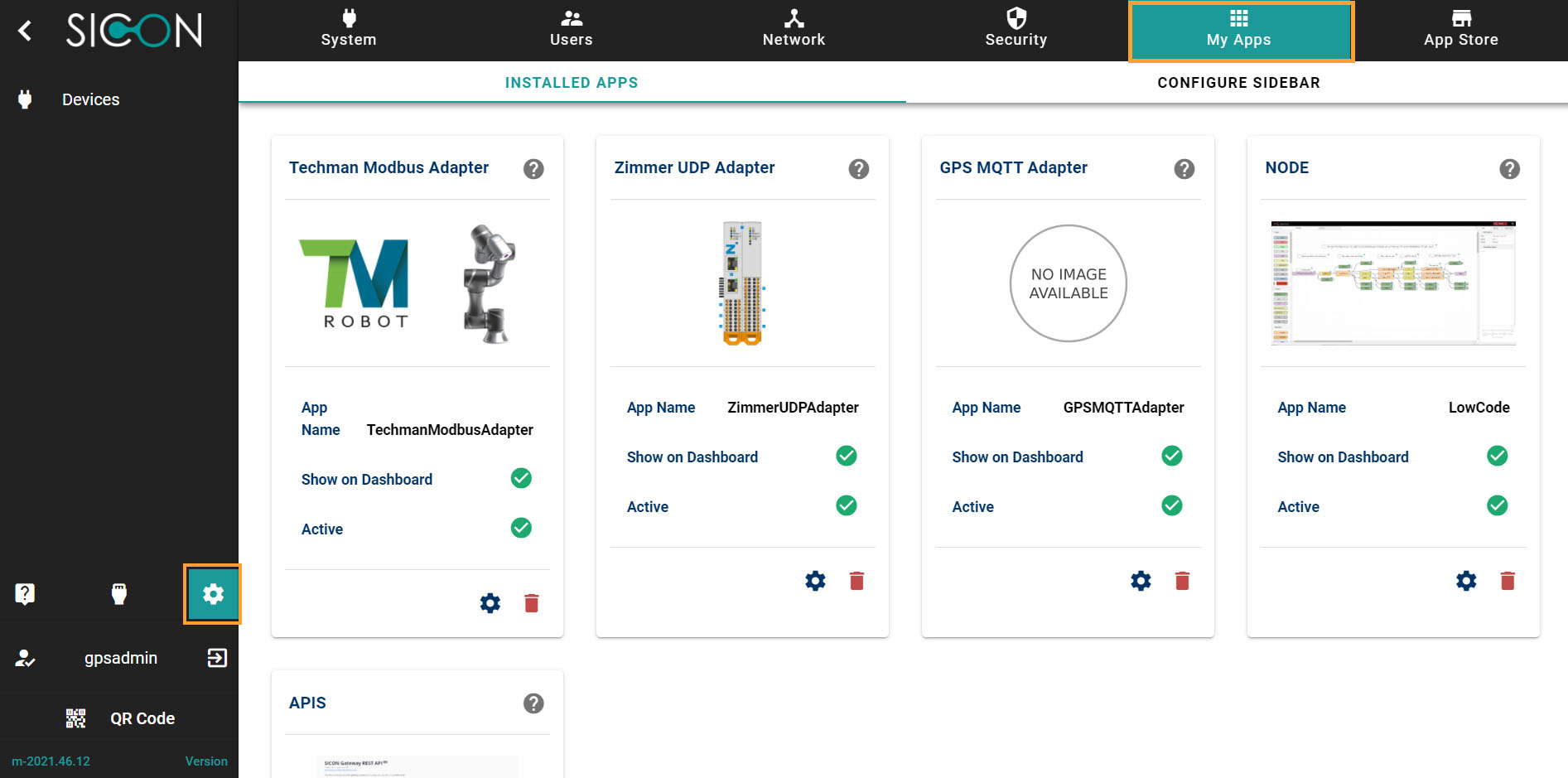 Configure Sidebar
Here you can configure the sidebar menu. On this page, you will find the toggle button to edit the Sidebar Links for the apps, which you can on and off.

To add the App link on the sidebar, click 'On' the toggle button.

Now you can give the name to the sidebar link. Click on Save button to save the settings.
You can add as many sidebar links as you want or can delete them.