SICON.PLUG AI SIM [30-04-0420]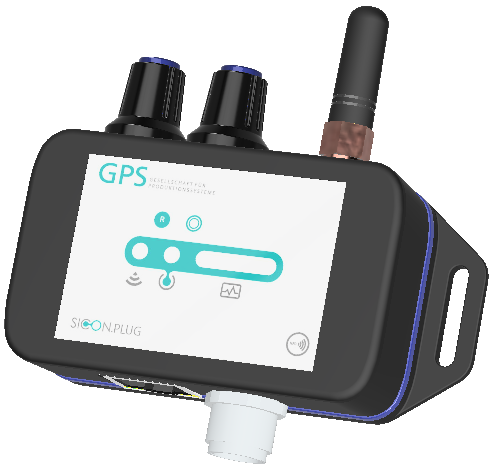 BASIC INFORMATION

SKU

30-04-0420

Name

SICON.PLUG AI SIM
Central data analysis gateway for Simulation purposes
The SICON.PLUG ANALYTICS SIM is ideally suited to simulate the pressure profiles within a vacuum system. It is used for training purposes, training or to better understand a vacuum system.
The PLUG is connected to your preferred network via a free app and sends the collected data either via WLAN or ETHERNET to the data broker, which can be located locally in the network or on a cloud.
The integrated acceleration sensor also registers movements, such as shocks or vibrations, and provides feedback on the use of the PLUG. Shock warnings or vibrations are thus detected and reported to the user.
FEATURES

Vacuum values can be precisely adjusted using the two rotary controls

A Vacuum cycle is generated automatically every 10s

Replay function visualize what has happened in your system in the last 30s

Data logging

Pre-processing and storage

Logging of warnings

Crash-Detection

Capturing blows

Threshold monitoring

Analytics function

Component counter

Pick / Dropped ratio

Block mode

User support

Reduction of energy consumption

Lifetime extension

Optimization of handling

Update and upgrade ability

Re-loadable functions

Access to Parameter database

IOT interface to Data hubs
PRODUCT FEATURE

Mechanical Data

Material

Housing: PC UL 94 V0, seal: TPE

Dimensions

90mm x 43mm x 26mm with tabs for M3 screws

Weight

300g

ELECTRICAL DATA

Operating Voltage

24V DC +/- 20%

Current Consumption

100mA

Signal Contact

Potential-free contact for warnings up to 30V / max. max. 1 A

Protection Class

III according to DIN EN 61140

Pollution Protection

Yes

COMMUNICATION INTERFACES

Care and pt. Contact

M12 / 5-pin connector A-coded

Ethernet

RJ45 socket 10Mbit / s

WLAN

2.4 GHZ with antenna

Operator Interface

3x LED and 1x button

INTEGRATED SENSOR

Pressure Sensor

2x knobs for the simulation of Vacuum values

Acceleration Sensor

3-axis acceleration and rotation rate sensor +/- 2g

ENVIRONMENTAL CONDITIONS

Ambient Temperature

0 ° C to + 50 ° C

Degree Of Protection

IP 40

APPROVALS / EXAMS

EMV

CE /EMV/ RoHs
EXAMPLE OF USE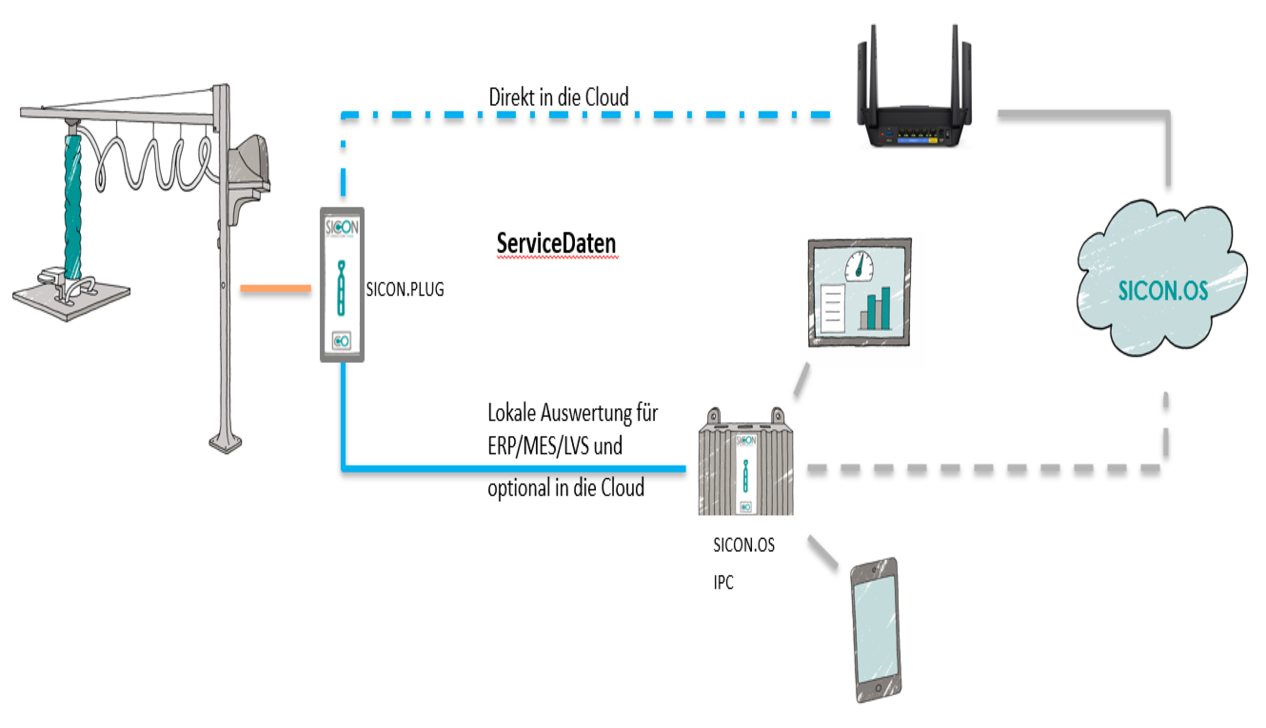 IMAGE GALLERY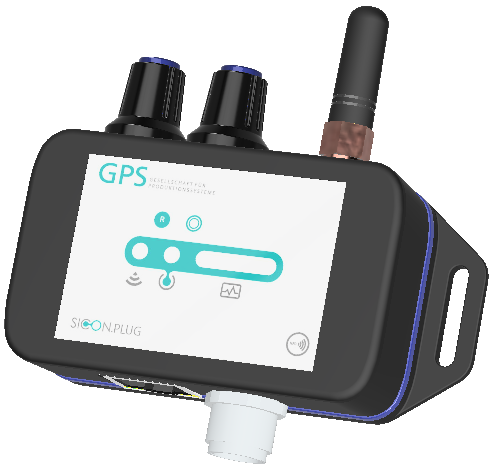 ORDER DATA

30-04-0420

SICON.PLUG AI SIM

EQUIPMENTS

50-01-0121

Setup app for installation (free of charge) for Android and iOS

40-01-0050

IPC Computing Edge solution (Hardware)

10-04-0120

SICON.OS Central management for up to 20 SICON.PLUGs